To exchange knowledge, DNS-Labs engages with many organizations within the DNS community. The ongoing discussions also take place in our own knowledge hub.
Below are some examples of recent collaborations:
CENTR: The team engages in Centr R&D and Tech Working groups.
DNS-OARC: DNS-Labs and The Swedish Internet Foundation has made several presentations at the DNS-OARC conferences and is a bronze member of the organization.
ICANN: DNS-Labs frequently visit ICANN (Internet Assigned Names and Numbers) events and have held several presentations in DNSSEC workshops.
IETF: DNS-Labs aims to visit all IETF (Internet Engineering Task Force) conferences worldwide and has an active role in writing new RFCs.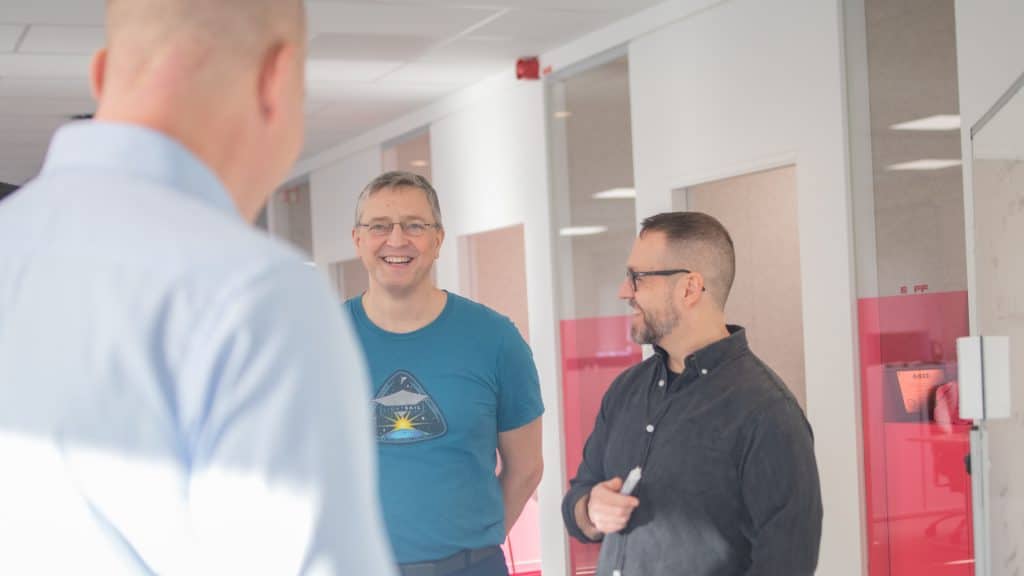 A knowledge hub about DNS
ns.se (former DNS Reference Group) is Sweden's leading knowledge hub about DNS, a place where members can share and discuss insights and get answers to questions. A lot of this conversation is happening through our mailing list.
Twice a year, DNS-Labs and The Swedish Internet Foundation host meetups where group members and invited speakers share relevant news and discuss topics centered around DNS, as well as eat and drink together. The fall event normally takes place at The Internet Days, Sweden's most important conference for everyone who loves the Internet.
Due to the pandemic, events are now organized online. More information about events and upcoming physical meetings will be sent through the mailing list.