The overall objective is for Sweden to become the world leader in harnessing the opportunities of digital transformation, according to the Swedish Government. But how do we know when we have reached the objective?
Digitazation of the society puts higher demands on our infrastructure. To ensure that an internet access adheres to the requirements, it needs to be measured based on an agreed definition.
What technical parameters needs to be secured in order to:
offer national exams digitally in a secure and efficient manner?
provide healthcare and welfare at home via internet?
make sure services in the society is up and running?
This is why we need to measure
In the project Internet access, The Swedish Internet Foundation has brought together internet service providers (ISPs), technicians and other stakeholders to create a definition of what an internet access is. The definition is the basis for a measurement tool.
Our digital infrastructure is becoming increasingly important and is in some cases a matter of life and death. Since the need of a stable internet access increases, it is important to be aware of what's included when purchasing an internet access – and that it is possible to verify that the delivery is according to what has been ordered.
The focus today is, in many cases, mainly the speed delivered by the ISPs. But it is equally important to look at e.g. availability, response times and that data is delivered correctly.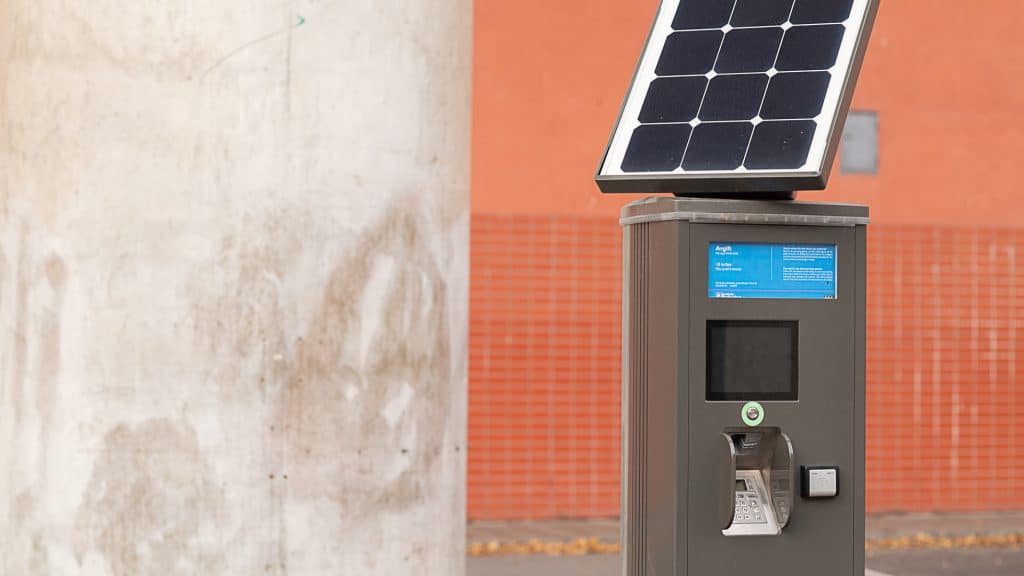 Phase 1 is completed
The project consists of three phases.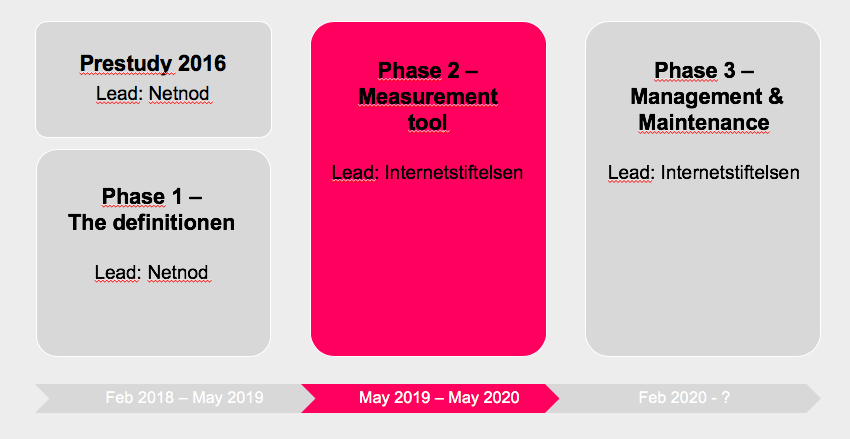 Prestudy and first phase – creation of the definition. The work was led by Netnod.
Mapping needs and implementation of a measurement prototype. Led by The Swedish Internet Foundation. NOTE: extended to March 2021.
Development and implementation of a management organization
Phase 2 is completed
Since the definition was completed in the spring of 2019, we have been mapping needs in organizations in the public and private sector. Numerous interviews have been conducted. The results have been analyzed.
It is quite clear already that the need for measuring is crucial and wanted by many parties. A specific service delivered to care for the elderly might not require high bandwidth but has high requirements when it comes to availability. Other services will not work without adequate bandwidth and minimal packet loss.
During this phase we have done a Proof of Concept. We have involved regions (Swedish Regioner) and parties working in the health care and elderly care section when executing our use cases. We have measured the quality on both fixed and mobile networks. We have also performed measurements together with a commercial part specializing in measuring. The results are analyzed and now we are awaiting decision on how to proceed onwards.
What is an internet access?
For some people on the go, an internet access is the possibility to connect to the internet from a café or a hotel. For an organization it could be about their data center having access to the internet around the clock. For a farmer in the country side, it might be the possibility to remotely control equipment and to monitor the production with meticulous precision via internet.
According to Wikipedia it is "the ability of individuals and organizations to connect to the Internet using computer terminals, computers, and other devices; and to access services such as email and the World Wide Web. Internet access is sold by Internet service providers (ISPs) delivering connectivity at a wide range of data transfer rates via various networking technologies…".